David C. Bugli was born April 2, 1950, in New York City and was raised in Bedford, New York. He began studying classical piano with Inez Koutzen at age seven. In sixth grade he took up cornet and, over time, gravitated to the larger brass instruments (tuba and trombone). In 1972 he earned a Bachelor of Science Degree in music education from Ithaca College, New York, where, for four years, he studied composition with Karel Husa and piano with Mary Ann Covert, both of whom were major influences on his musical development. He taught public school music in Massachusetts and Vermont from 1972 to 1977, during which time he also served in various capacities as church organist and choir director. He earned a Master of Music Degree from the University of Massachusetts in 1978, but decided to go into data processing, a career he pursued until his retirement in 2010.
In 1984, soon after moving to Nevada, Mr. Bugli founded the Carson City Chamber Orchestra, which later became the Carson City Symphony. He is currently music director and conductor of that organization. The Symphony's "Pops Party" and "Holiday Treat" concerts have provided him with opportunities to hone his arranging skills by writing arrangements for the guests artists and groups that participate each year. He has written original works and arrangements on commission for the Reno Philharmonic Orchestra; the Ruby Mountain Symphony in Elko, Nev.; and Maricopa Lutheran Church in Maricopa, Ariz. His compositions and arrangements have been performed by the Carson City Symphony, Reno Philharmonic, California Pops Orchestra, Mile High Jazz Band, The Foundation Orchestra (Reno), Ruby Mountain Symphony, Carson Valley Pops Orchestra, and various school ensembles in Nevada.
Mr. Bugli has conducted and performed with several community musical organizations in New England, the Washington, D.C. area, and Nevada. These include the Pioneer Valley and Northern Virginia Symphonies, McLean Chamber Orchestra, Ruby Mountain Symphony, Falls Church Band, Blue Ridge Alliance for the Performing Arts, Reston (VA) Community Players, Difficult Run Jazz Band, Mile High Jazz Band, Millennium Bugs (jazz combo), Carson Valley Pops Orchestra, and the Commonwealth and Zephyrus Brass Quintets. In the past he organized the annual Reno TubaChristmas event and led the annual Capitol Tree Lighting on the steps of the Nevada State Capitol in Carson City. The latter featured performances by the Holiday Brass Ensemble (generally about two dozen players) and a group of about two hundred elementary school singers. He has participated in American Symphony Orchestra League Conductors Workshops in 1999 and 2000. He also served as Assistant Conductor in the Foundation Orchestra, in which he also played tuba and bass trombone.
Since 1998 Mr. Bugli has served as leader and pianist of the Mile High Jazz Band, a 17-piece big band. The group has been performing monthly concerts since 2000, including "Jazz Extravaganza" concerts since 2003 in conjunction with Carson High Jazz Band and also, more recently, with Carson Middle School Jazz Band. In 2004 he founded a jazz festival now called Jazz & Beyond which takes place each August. It is now administered by the Mile High Jazz Band Association.
Mr. Bugli retired from his "day job" of programmer/analyst with the Nevada Division of Welfare and Supportive Service in August 2010 and has since devoted his time to music composition, performance, and related activities. He taught class piano at Western Nevada College in Carson City from the fall of 2011 through the spring of 2015. He is the recipient of the 2007 Nevada Governor's Arts Award for Distinguished Service to the Arts.
He is Secretary and former President of the Foundation for Carson City Parks and Recreation and is Secretary and former Vice President of the Carson City Historical Society.
He and his wife Elinor, an amateur violinist and retired hydrologist, live in Carson City, Nevada, where they are both active in the arts community. Elinor manages and performs with the Silver Strings.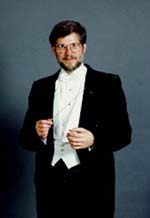 David Bugli